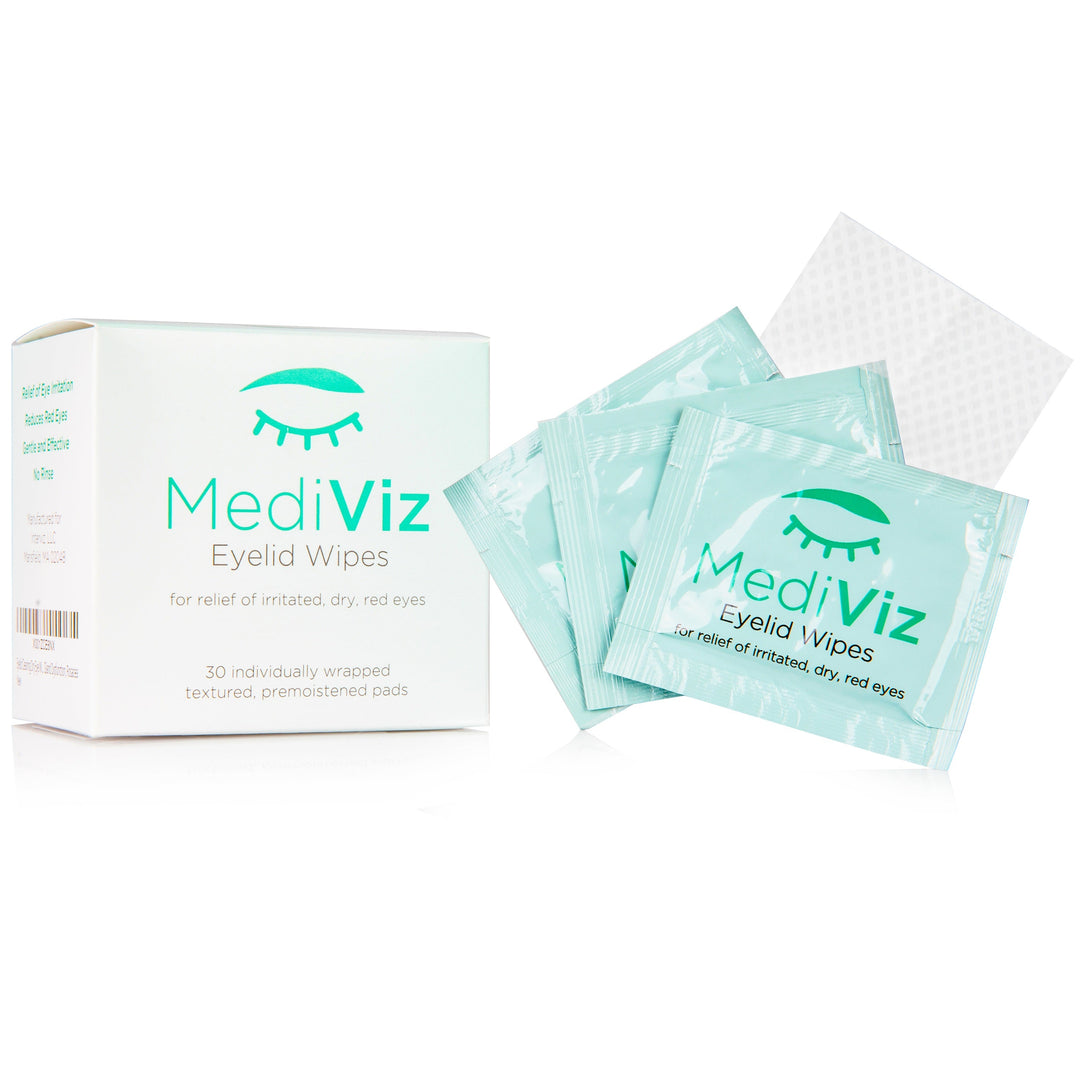 MediViz Eyelid Wipes
Support for eyelid health without tea tree -  Eyelid exfoliation may revitalize appearance and promote a tighter, firmer look. If you're avoiding tea tree oil, this is the product for you!
Removes unwanted makeup - This product doubles as a makeup remover to wipe away stubborn makeup and prevent buildup on the lash line. 
Easy To Use: Very lightly sweep the pre-moistened pad over the surfaces of your eyelids and through the base of your lashes. This will lightly remove loose surface cells and prevent buildup on your lids and lashes.